Aftercare services
All previous experience with the deployment of the new communications media in the standard care, like emergency services, follow-up after medical interventions, nursing services etc. can be used for the development of the individual aftercare services via video consultations. Both patients groups from Germany and abroad would benefit from such an additional and full-responsible treatment range service "Made in Germany".
Video consultations MEYDOC® can be used by patients from Germany and abroad. The mobile application MEYDOC® Client App is absolutely free of charge and barriers*. After download and activation with a PIN-code you can use the multi-language MEYDOC® Client App for video consultations with the attending physician.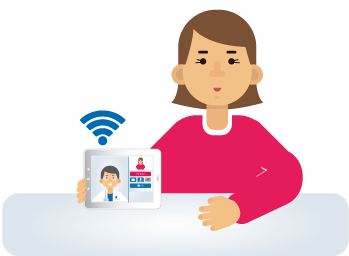 Audiovisual consultation at home
MEYDOC® Calendar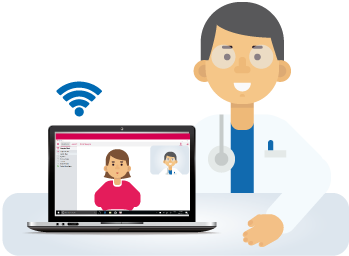 Telemedical follow-up
*You need internet – capable smartphone (with operating platform Android or iOS), access to the App-/Play Store as well as sufficient internet connection to download MEYDOC® Client App.